Soon!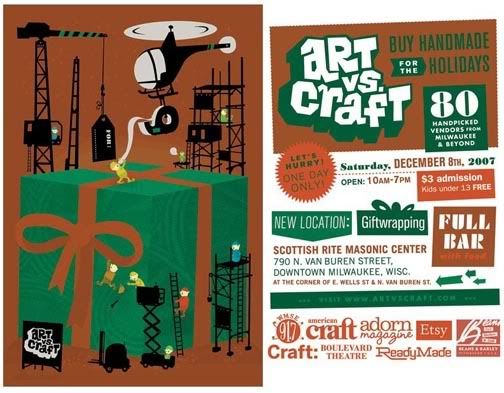 Art vs. Craft
Saturday, December 8th
Scottish Rite Masonic Temple
790 N. Van Buren St.
Downtown Milwaukee

---
There's always a nice selection of artists and designers at this fair, where others DIY so you don't have to. Fayth Lavine has amassed a mix of Milwaukee's best, and is the one of the current standard bearers of the condition of the Milwaukee Art Scene. What better way to uplift a lazy scene than by selling decent art at a marketable price.

And hooray for a new location. I don't know what it's like, but it's gotta be better than the "church basement" the group was showing in before.